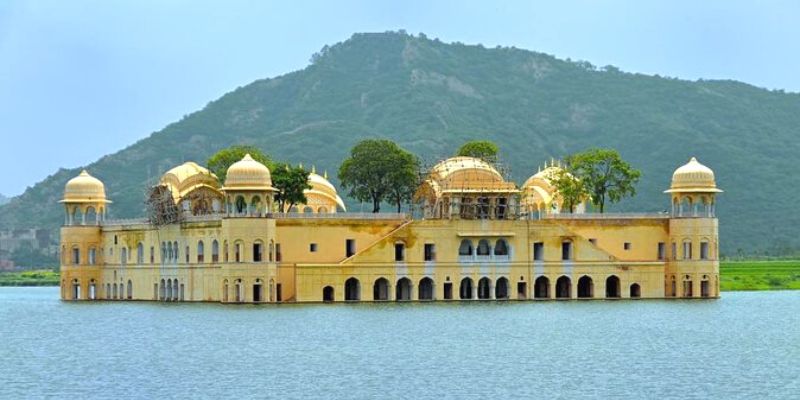 Jaipur Sightseeing Tour- by car
Welcome to the Jaipur Sightseeing Tour from Delhi by car ! In Jaipur Sightseeing Tour, you will discover the impressive Rajputana lifestyle of the Kings of Jaipur, all of it in a private air-conditioned car.
Jaipur is currently the capital city of Rajasthan, which is the biggest State by area and the only place in India where you can find a semi-desert. The city holds a rich and interesting history, and here are a few anecdotes about its origins.
Jaipur is the first planned city of India and was designed according to Vastu Shastra with the help of an architect from Bengal called Vidhyader Bhattacharya. It was then stabilized under the reign of Maharaja Jai Singh 2nd.
The city of Jaipur is also well known as the Pink City. This nickname actually came from a royal visit… in 1876, as the Queen Elizabeth of England was going to visit Jaipur, the whole city was decorated in order to welcome them. Maharaja Sawai Ramsingh thought that it would be a good idea to paint the whole city in one color only for their arrival. After discussing it with his High Officials, they decided to paint the whole city in pink color, and this is why you'll find mostly pink buildings in this pink city !
If these anecdotes resonate in you, then this Jaipur Sightseeing Tour from Delhi will leave an incredible image of India in your heart. So, what are you waiting for booking !
Private round trip by air conditioned car with pick up and drop off at your desired location in Delhi.
Skip the stress of navigating by letting someone else drive for you.
Private tour with just you and your people.
Visit top Jaipur's highlights.
A professional native tour guide, who will make sure that you won't miss any exclusive anecdote or secret of the city.
Enjoy your lunch in a cultural restaurant.
1. Please note that it's not allowed to carry any eatables, smoking items, fire, flags, banners, music instruments, tripods etc while in the monuments area.
3. You are allowed to carry your cellphone, camera(according to guideline, not in every attractions), umbrella, selfie stick, medicine, and drinking water.
4. It's mandatory to carry and keep the national ID documents of each participant of the tour either physically or in your phone.
5. Before entering the attractions, please avoid purchasing anything from the hawkers, vendors, and street sellers due to security reasons at the entrance.
6. Please do not carry any suitcase, baggage and big bag full of all kind of stuff.
Only transport and Tour Guide
More prices are available on request.
Frequently Ask The Question