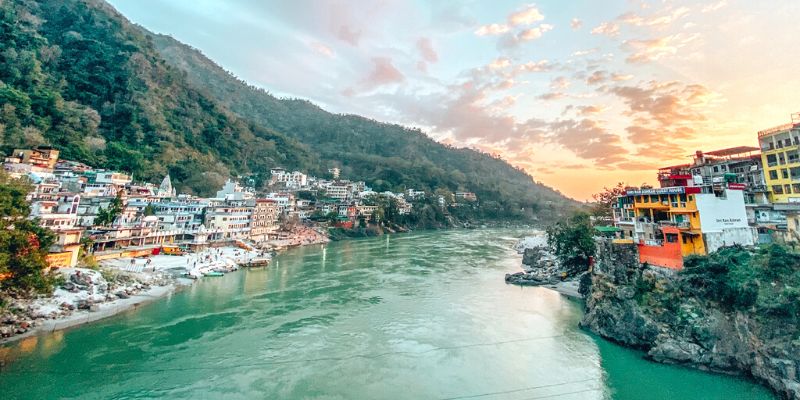 Golden Triangle Tour With Haridwar and Rishikesh By Car - 5N6D
Have you ever heard of Rishikesh, the Yoga capital?
This city is indeed perfect for relaxing or meditating. Located in the Himalayan foothills, it is crossed by the most famous river of the country, the Ganges. Its spectacular natural beauty will make you forget about all the stress of your daily life. Super India Tour therefore offers you the perfect mix between city explorations and natural tranquility with the Golden Triangle Tour with Haridwar and Rishikesh.
Get ready to explore Delhi, Agra, Jaipur, as well as the natural beauty of Haridwar and Rishikesh all of it by a private air-conditioned car.
Private round trip by air conditioned car with pick up and drop off at your desired location in Delhi.
Skip the stress of navigating by letting someone else drive for you.
5-Nights stay in 3- star categories Hotel.
Private tour with just you and your people.
Visit three major cities of India with Rishikesh. Delhi- Agra – Jaipur and Rishikesh.
A professional native tour guide in every city, who will make sure that you won't miss any exclusive anecdote or secret of the city.
1. Please note that the Taj Mahal remains closed every Friday. Akshardham, Lotus Temple, and Red Fort also are closed on every Monday in Delhi.
2. Please note that it's not allowed to carry any eatables, smoking items, fire, flags, banners, music instruments, tripods etc while in the monuments area.
3. You are allowed to carry your cellphone, camera, umbrella, selfie stick, medicine, and drinking water.
4. We are not allowed to make a entry with shorts As we will visit some religious places.
5. It's mandatory to carry and keep the national ID documents of each participant of the tour either physically or in your phone.
6. Before entering the attractions, please avoid purchasing anything from the hawkers, vendors, and street sellers due to security reasons at the entrance.
7. Please do not carry any suitcase, baggage and big bag full of all kind of stuff.
Transport, Tour Guide, Hotel
Only transport and Tour Guide
More prices are available on request.
Frequently Ask The Question